Social Media Content Recommendations for Hairdressers
The power of social media today is not to be underestimated. Social media is a tool that will allow your business to grow and meet more customers. If you are doing hairdressing salon management, social media will benefit you in reaching your goals. You can attract the attention of your target audience by making interesting and intriguing shares about hairdressing through your social media accounts. So how should you create content for these interesting and intriguing shares?
1. Create your brand identity.
It is very important that you promote your hair salon to the target audience via social media and follow a successful path while doing so. If you want to grow and announce your achievements, first of all you need to set your own logo, website and an impressive slogan. In this way, creating a memorable brand identity will create a bond between you and your potential customers. Dec.
2. Share the work you do.
Haircuts, dyeing operations, etc. in your hair salon. you should share the successful works you have done on social media platforms. You can share this as a video or visual. In this way, when your potential customers look at your page, they may encounter an application that is close to the process they want to do and may prefer you. At the same time, sharing the content they like with their surroundings will also benefit to increase the recognition of your business and social media interaction.
3. Share before-and-after photos of your customers.
Showing your audience the big changes that you have provided to your customers will arouse in them the desire to experience this change. First of all, you can share the photo you took before the process started, and then the photo you took when the process is completed in a comparative way. In this way, you will introduce your success by showing your dye or haircut techniques to your target audience.
4. Prepare sweepstakes such as discounts and gifts.
If you want to grow your audience, you should encourage them to prefer you. In this case, during certain periods "20% discount on haircuts! by making discounts such as " you can attract your target audience to your hair salon. At the same time, you can also show the audience that your brand is a sensitive business by making discounts and gift sweepstakes on special days such as "Women's Day".
5. Introduce the products you use.
To be a successful hair salon is to use quality products. You can also share the hair care products you use on your social media platforms. In this way, you can earn the trust of your potential customers. At the same time, you can also answer questions and answers about your products by making "Questions and Answers" via social media and realize your product sales.
6. Return your messages frequently.
You may receive questions or congratulatory messages from your followers on your social media platforms, you should make feedback. Maintaining a healthy communication between your business and your followers is just as important as the work you do. Dec. You should not leave them unanswered by answering questions in an appropriate language. In this way, they will feel that they are special and your business is relevant.
7. Introduce your colleagues.
Having a sincere and sincere communication with your customers will help your hair salon to grow. If you introduce the teammates you are working with from your social media platforms, you will catch this intimacy. You can share a video or visual with both your salon and your team. In this way, you can earn the satisfaction of your colleagues as well as customer satisfaction.
8. Organize events.
You can organize various events to bring your work to a larger audience. You can attract an audience interested in the hairdressing profession by conducting interviews and workshops on topics where you have been successful. In this way, you will both show the value you give to the profession and increase your awareness. By sharing these events on your social media accounts, you can announce it and gain appreciation.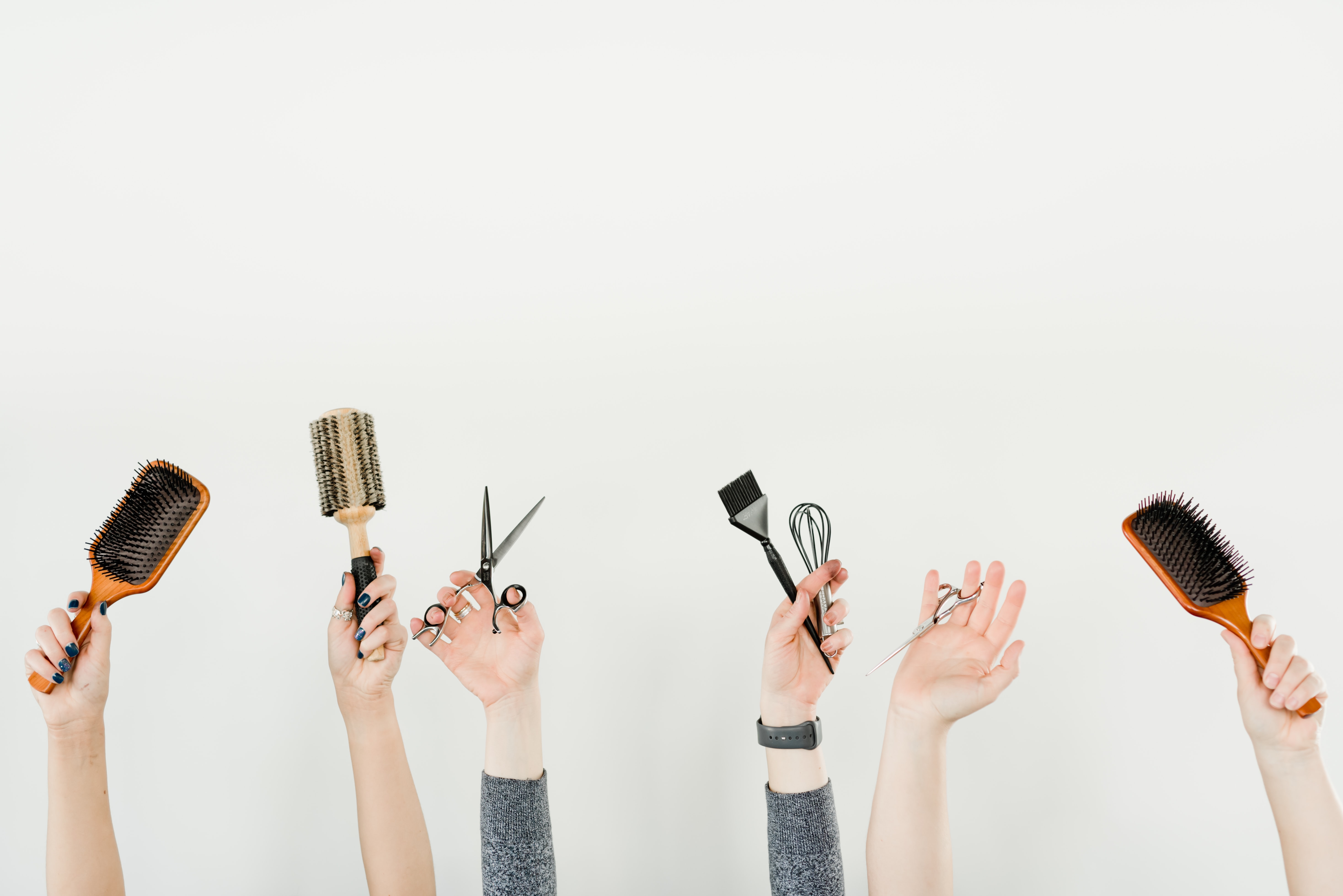 Hairdressers Who Use Social Media Well in Turkey
1. Garage Hairdresser
Garage Kuaför is one of the hairdressers who actively and successfully use social media to reach their target audience in Turkey. Garage Hairdresser, which includes before-after visuals in its shares, videos and visuals promoting its salon, team and products, attracts a great deal of attention on social media platforms. Thanks to this, he has managed to become one of the recognized and preferred hairdressers of Turkey.
2. San Hairdresser
San Kuaför, which has an important place in the hairdressing sector, uses social media successfully and effectively. They especially appeal to a wide audience with informative and entertaining video shares they publish via Youtube. San Kuafor, which has branches in many places, maintains its activity by sharing individual contents for each branch and its operations.
3. Key Hairdresser
Key Kuafor, which is a successful and popular hairdresser in Izmir, also makes very active shares on social media. Especially by using Instagram's features such as Reels and IGTV, he makes fun and interesting posts. Key Hairdresser, which supports its salon and the changes of its customers with video content, also attaches importance to special day sharing.