Meta Advertising Guide
Ads that businesses that actively use social media can increase their visibility have been developed under the name Meta for Business. So how can social media users who want to advertise reach the most appropriate audience with a certain budget? In this article, which will be a guide for you, we explain the steps in detail.
If you want to create a new advertising traffic, you can use this guide that we have prepared for you.
How can you create your campaign?
1. Create a new campaign.
After selecting Traffic as the campaign goal from the Create tab in the Ad Manager panel, click Continue.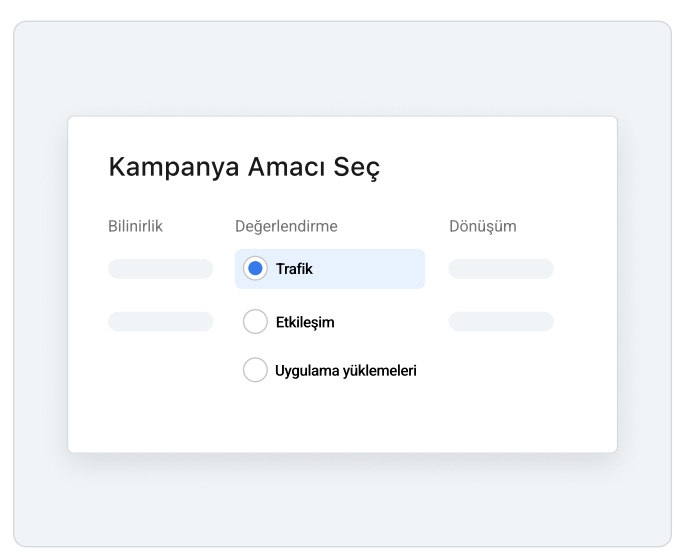 Campaign-Level Advice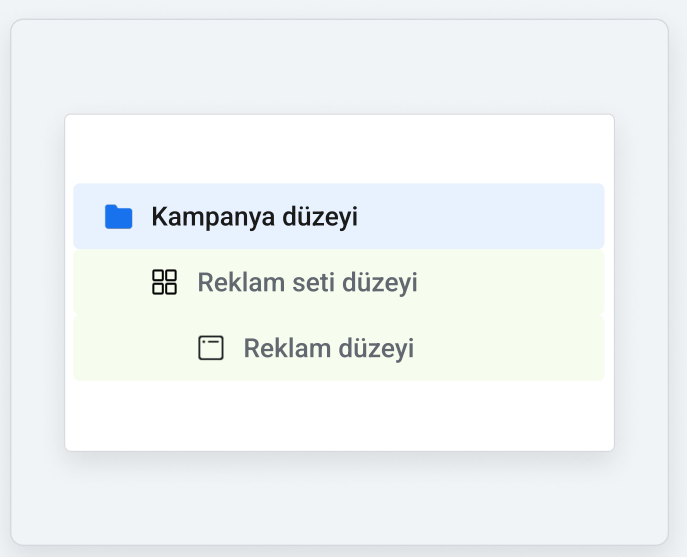 2. Customize your campaign
After you have named your campaign, you can select a special advertising category, if any. Select the Auction option as the purchase type in the Campaign details category.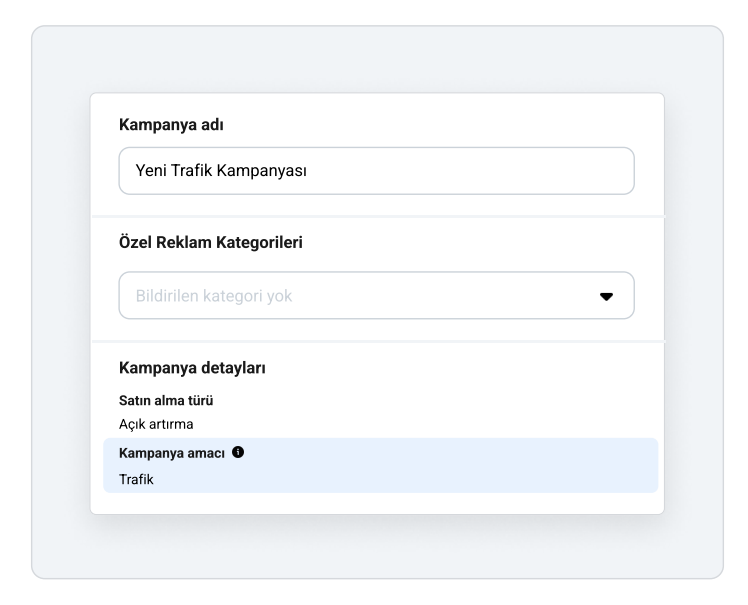 3. Determine your campaign budget.
Activate the Advantage campaign budget so that you can change the details. The ad prices setting shows the best performance when set in the most realistic and appropriate way. If you are going to set up an Advantage campaign budget, make sure that the ad set does not overlap.
Do not forget to allocate a sufficient budget so that your ad can perform at the highest level. As long as your ad is active, it will overlap with the ads of your competitors with the same target audience. For this reason, you can stand out in this competitive environment by setting a certain publishing time for your ad.
Then, when determining the campaign bid strategy, select the highest volume option. This strategy allows you to make the most of the budget you have allocated for advertising management. Improves advertising performance.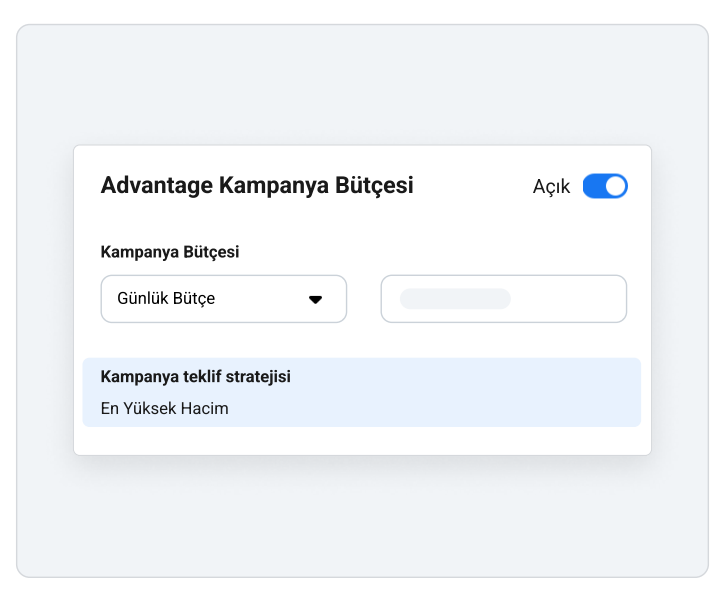 Recommendations for the advertising set level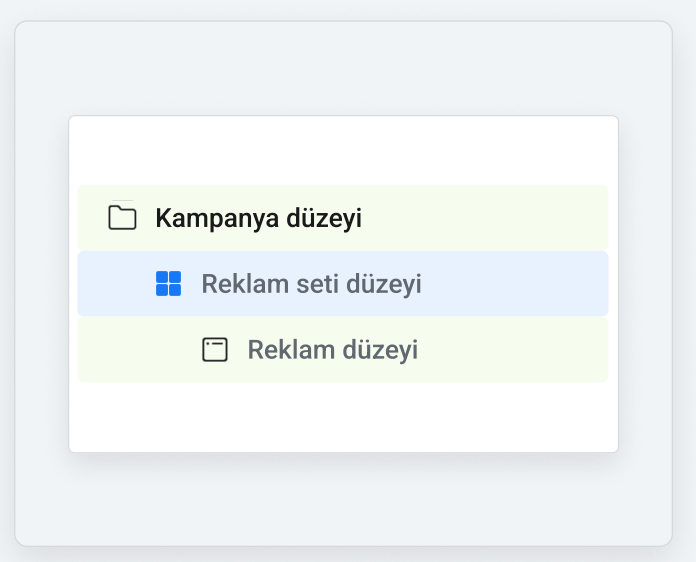 4. Select the media to which you will direct the traffic.
If you want your advertising campaign to direct your target audience to your website, the Website,
If you want people to keep in touch with your brand, use Messenger or WhatsApp,
If you want your audience to reach you directly by phone, Calls,
If you have an application at the moment and you want to direct users to the application, check the Application box.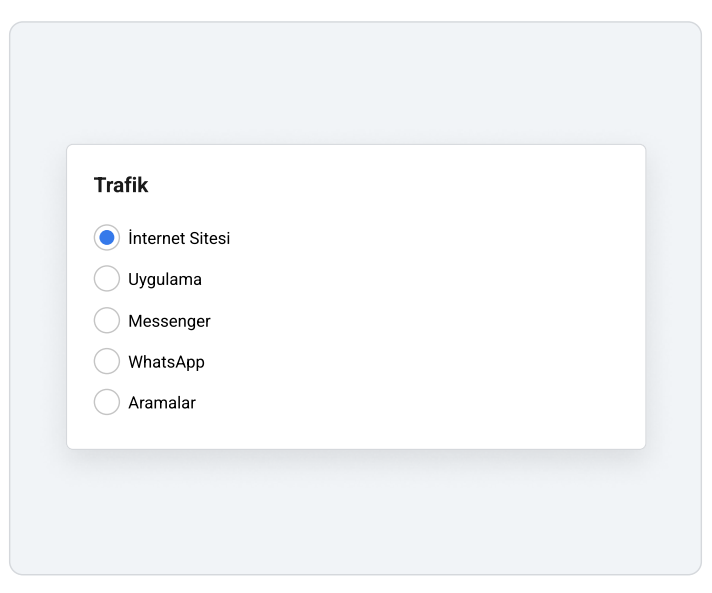 5. Optimization for your publication
If you do not have the meta pixel installed, you can select the link clicks option for optimization. If you have a pixel, but you are not sure about the working state, you can use this option again. If your meta pixel is installed, you can select redirect page views.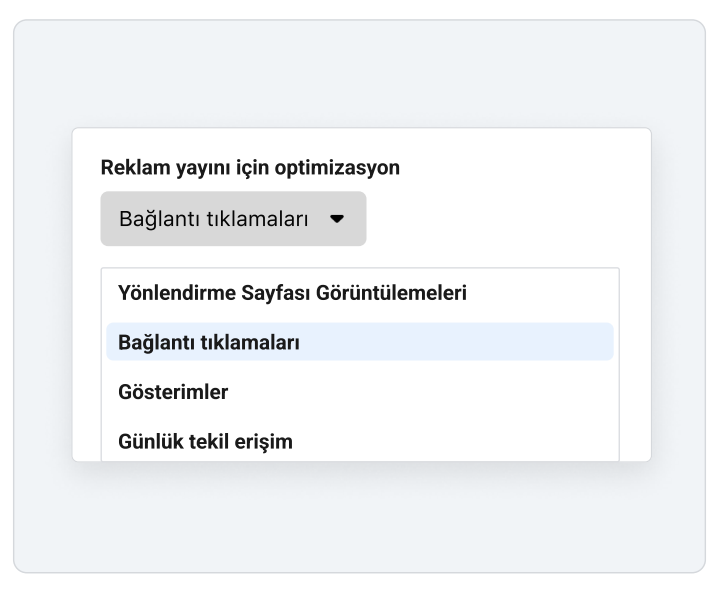 6. Budget and planning
Select the dates on which your ad will be actively executed. Determine the optimal time for your ad so that you can increase your revenue stream.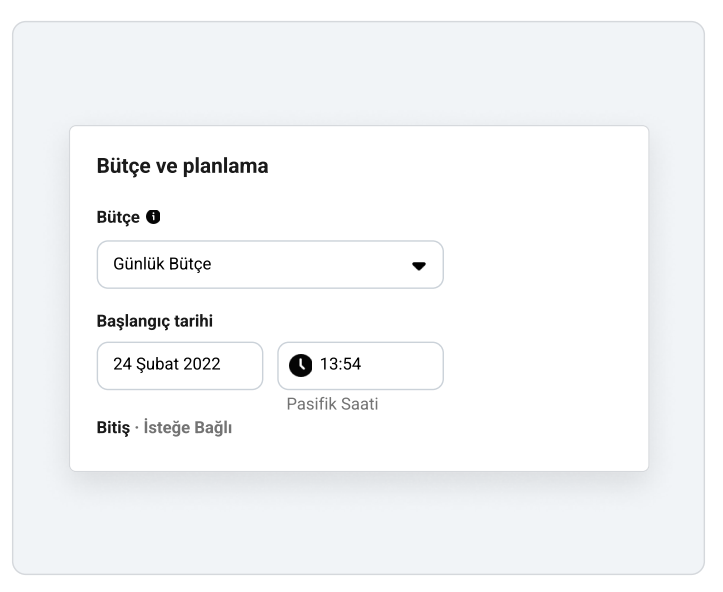 7. Definition of the target audience
Be careful to select December where the system can find your audience for your advertisement. If you keep your target audience wide, you can find the most suitable people to see your publication.
Depending on your brand, you can determine the target audience volume. If you are a large business, you can choose more than 2 million people as your target audience, but if you have a small business, we recommend setting a smaller audience.
You can choose a special target audience so that the audience who is interested in your brand and your service can see your publication in advance. You can create audiences similar to your existing customers.
It is important that the Advantage detailed targeting box is active at this stage.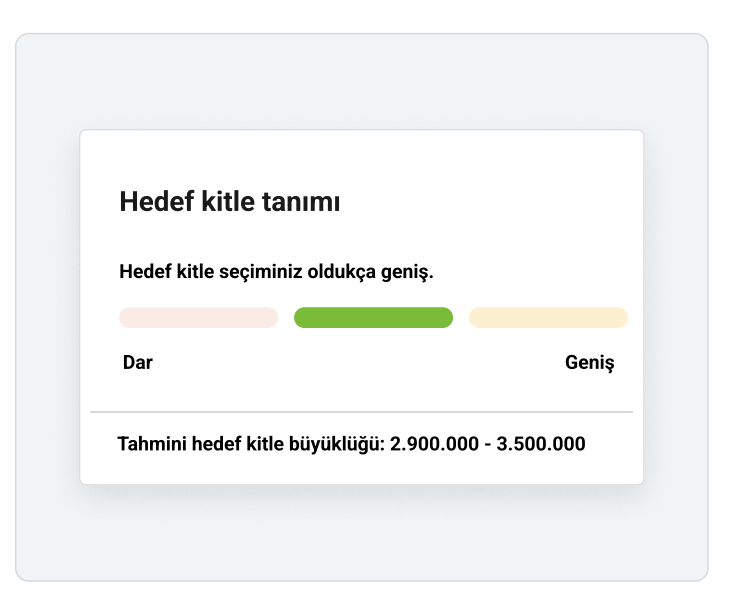 8. Advantage+Advertising Areas
Together with your budget, it allows your ads to reach more users. At the same time, it saves the budget by determining the media where your publication will provide the most feedback.
If this field is not selected, the system recommends using a minimum of 6 broadcast fields.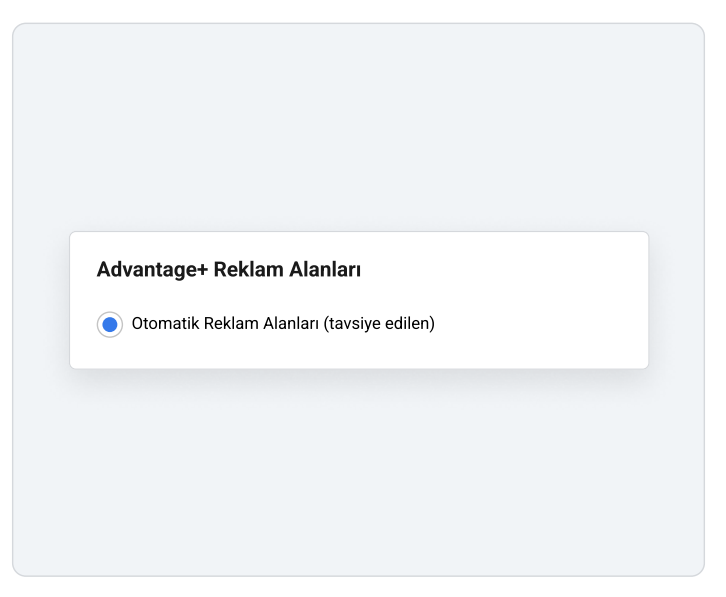 The Level of Advertising

9. Ad name and ID
After finding a suitable name for your ad, select Facebbok for Facebook advertising and your Instagram account for Instagram advertising.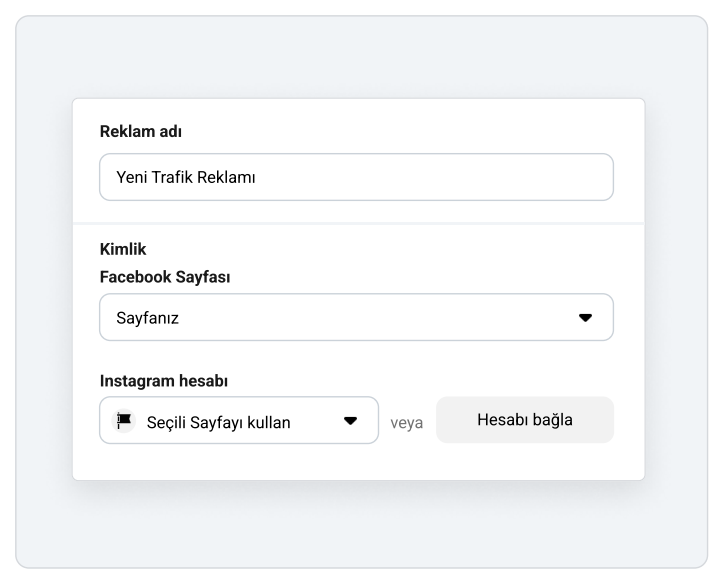 10. Advertising installation and Media
Choose the appropriate advertising format for your publication. Determine which type of advertising your ad will be (visual, video, etc.). You can choose a video format to attract more attention to your ad. If you are not satisfied with a recorded video, you can create a video using the Create Video option from your photos. You can open Preview to find out how your ad will look in media such as Streaming, Story, and Reels.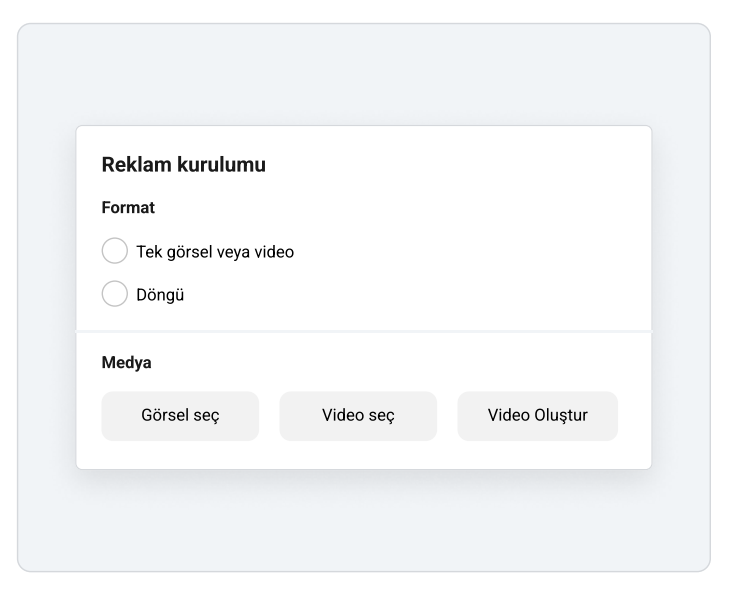 11. Advertising text and orientation
Main text and title: Use short sentences so that the entire text of your text can be displayed. Use the value that you want to highlight in your ad and present to the user. If you are going to use the description text, make sure that it is short and concise.
Website: If the purpose of your ad is to direct users to your website, make sure that the URL is working.
If your goal is to direct users to Messenger, create a messaging template. Select the Start conversations option to customize the message that you will deliver when users contact you. If you want to collect information about these users, select Finding potential customers.
If you want users to contact you by phone, save your phone number.
Finally, call for action to mobilize your audience. This way you will increase your interaction.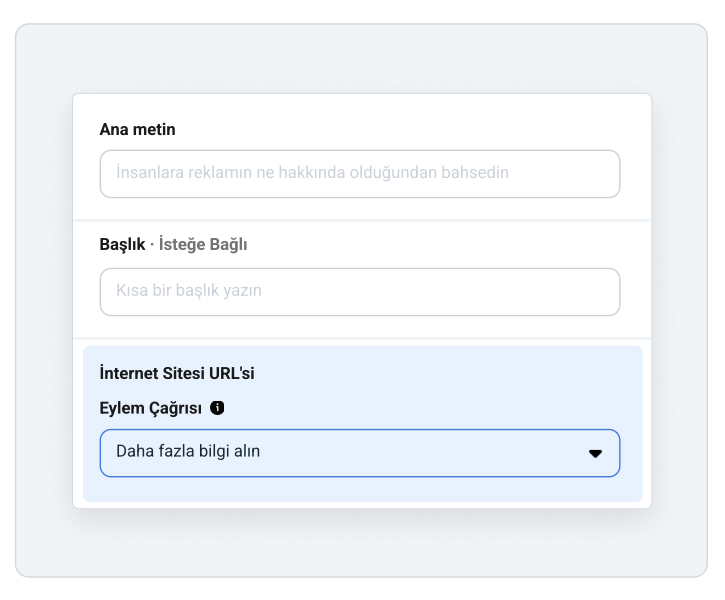 Congratulations, you are ready to publish your advertisement!
Don't have time to manage your advertising? Nerasocial, an advertising and marketing company that will help you achieve your advertising goals, is one click away with various services such as advertising management, sponsored ads.